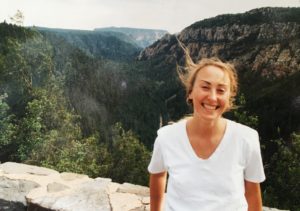 TREESAH GREEN LMT, LMP, LE, CA, CPC
Licensed Massage Therapist, Practitioner, Esthetician, Physiotherapy/Chiropractic Assistant, Certified Professional Health Coach &  Physical Therapy Aid
Some of Treesah's past projects included fine art, pottery, a full service spa in Silver City, New Mexico; Live Art, Be Hair Now micro-spa in Austin, TX and I Love Mice Elf Natural Soap Company, which offered holistic services that addressed sustainability of self care, bath and body products, free of chemicals for those with ultra sensitive skin.
Treesah  has been a life long student and has earned degrees of Science with Honors, 6 State Board Licenses, the Global Inclusion and the Stanzell Medical scholarships and numerous certificates in continued education. She has worked and studied with The National Gallup Organization, Texas Healing Arts Institute, New Mexico College of Natural Healing, Vidal Sassoon, International Dermal Institute, The Red Cross, Western New Mexico University, Western States University, New Vibe Training, Portland State University, University of Saint Louis in Madrid, University of Texas in Italy, the United States Veterans Affairs Hospital, the Comprehensive Pain Clinic of Portland and the SE Bikram Yoga studio.
"Helping others heal has always been second nature to me.
For over 25 years, Treesah has assisted others in recovery from trauma, surgeries, injuries, management of disabilities and health related challenges. This includes rehabilitation from neck and back surgeries, oncology, knee and hip arthroplasties, car accidents, an airplane crash, fractures, concussions and pain & stress management.  She has continually worked alongside physicians in diverse environments and continues to learn neuro-psycho-physio mind body protocols that can be implemented for results oriented therapies. Her clients/patients have ranged from movie stars and global Olympic champions to special needs populations.
I enjoy assisting others in overcoming limitations, effectively managing stress or pain, building strength & striving daily for well-being. Helping others develop awareness and experiencing an improved quality of life motivates me to implement Peace on Earth: One person at a time.